Tips for Smartphone Photography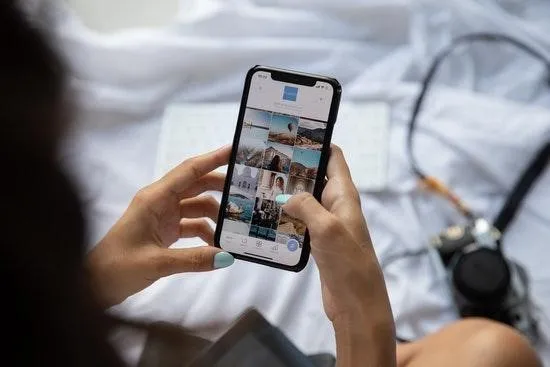 Way back in 2002, Nokia released a revolutionary device called the 7650. If you're too young to remember them, Nokia was the first mobile tech company in that era to mass-produce camera phones to the public. As a result, it paved the way for many companies like Samsung, Motorola, and LG to follow their step.
Camera phones have come a long way since then, and it has progressively become very sophisticated, which allows us to take high-quality 4K images instantly. With this being said—it also started a trend called smartphone photography. It's basically an art of capturing the moment through your phone that's social media worthy if you will.
And if you're here today to know more about the craft, then you definitely have come to the right place! For today, I will provide you with simple lists on the matter that should help you take your mobile photography to the next level. So without further ado, let's begin…
HDR Mode
First and foremost, you have to intentionally set up your phone's camera to HDR (High Dynamic Range). You can find HDR mode in many modern smartphones today, such as those in the mid-range and flagship labels. And the reason why you have to manually set them up is that most of the camera settings are in default mode, especially phones that are just newly bought.
HDR is an essential factor in creating clear and detailed images by emphasizing the environment's depth. In other terms, the technology basically balances the lightest and darkest parts of the environment to produce a vibrant image but not to the point that they're washed or blurred.
Focus and Exposure Adjustment
Aside from the HDR mode, you also have to manually adjust focus and exposure. You can easily manage focus by tapping on the area where you want to put emphasis. And then, you can zoom in and out to adjust the exposure—zooming in decreases the brightness while zooming out increases the brightness.
In many flagship and mid-range phones, you'll also find a face recognition feature where the device automatically adjusts exposure and focus as soon as it detects a human face. Such a feature is extremely important, especially when you are shooting videos or taking pictures at nighttime or in dimly lighted places.
The Rule of Thirds
This particular technique is a popular technique in DSLR cameras. However, they also work well with camera phones. For one thing, most of these modern devices have a camera grid which allows the photo taker to emphasize a specific feature of the landscape.
The grid is basically composed of nine equal blocks and then an intersecting vertical and horizontal linear point. The rule suggests that you will need to place your subject in the middle of the linear point or inside the middlebox to improve focus and emphasis on your subject.
Final Thoughts
The last tip I'd like to share with you is to choose the smartphone in the market that has the best camera feature. There are only a few brands I can recommend. But if you ask for my advice for the best overall smartphone for such purpose and cost, then the Honor 10 is the first one that comes to mind.
The Honor 10 camera specs are amazing, considering that it's only a mid-range smartphone. It offers a 24MP main camera and 16MP B/W that can generate vibrant and detailed images that are social-media-worthy.
Latest: Honor 6
Related Articles