How to Choose the Best Laptop that Fits Your Taste?
With so many brands in the market, it could be especially challenging to find the best laptop that suits your needs and specific preferences. And if this is indeed your dilemma as of the moment, then the article I have prepared for today will surely be advantageous to you.
In this article, I will provide you with the factors you have to consider in choosing the computer that best fits your taste. And hopefully, the list in this article will somehow help you make a conclusive decision on which brand to go for. So without any further ado, let's get started…
Budget
The very first thing you have to take note of is your current budget. Sometimes we have to be practical, especially if we have a limited budget to work with. If your only purpose in buying a laptop is for clerical purposes, then you may go for a budget mid-range laptop like the Honor magicbook 14 or magicbook 14 2021, which is about half of the price of premium laptops that's usually costing thousands of dollars. But if you have sufficient savings, you can try a traditional laptop that apparently has more functionality than a Chromebook.
Screen Size
Next is the screen size or resolution of the laptop. And among the reasons why this factor matter is portability and convenience at the same time. Of course, the size of your laptop dictates the space it's going to consume in your bag. Another reason why screen size matters are utility, for example, are you going to use it primarily for gaming or entertainment? Because such consideration would indeed affect the overall user experience.
Operating System
I presume that most of you would say Windows is the obvious answer to this thought. Since Microsoft has partnered with numerous computer brands in the early, we have become used to seeing windows on almost every PC. This may be the case—you'd find there are several platforms that are more advantageous to Windows in some way, like Macintosh, Linux, or Chrome OS. Therefore, be sure to exercise this option as well.
2-in-1 or Traditional Laptop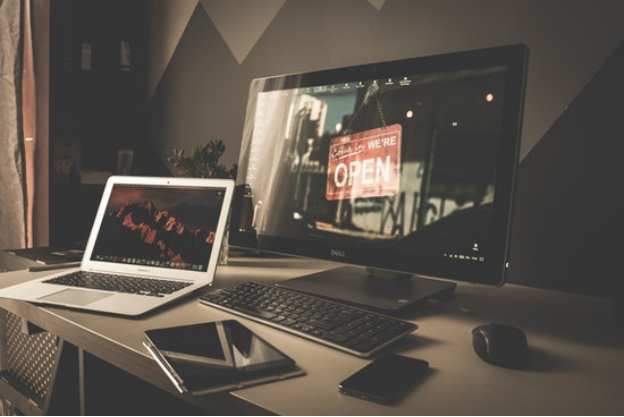 This factor isn't a necessarily important perse, but you may want to consider a 2-in-1 laptop if you're looking for a device that has a multi-functional purpose.  However, the disadvantage of such device is that they typically have limited function and operates more of a tablet than a traditional laptop.
Keyboard and Touchpad
A subtle consideration in picking the right laptop that most ignore is the keyboard and touchpad of the laptop. Since you'll be working with these items in interacting with the laptop, it's important that you test them first before you buy them. Make sure that the keys are solid enough but tactile as you press them for better comfort.
Specifications
I saved the most fun part of the process, which is checking out the laptop's specifications. I'm pretty sure that most of you would immediately go to the system's feature first before anything else, right? With this in mind—it is important to take note of the devices' GPU, CPU, hard drive, RAM, and the process goes on and on. Be sure to list them and put them in writing so you'd be certain you're buying the right brand.
Final Thoughts
Shopping for a new laptop might seem a fun task, but it could be especially difficult for some if they're not sure about what they want in a laptop. So yes, I do hope that the list I have prepared for today helped you narrow down your choices. And then, from there, aided you to find the best laptop for your particular needs and preferences.
And if you're looking for the best laptop, then you have Honor Magicbook 14 2021, which is a i7 windows laptop with moderate price. It has all the features you for both work and play. And if you're interested, you can check out on their official website or at any local outlets.
Latest: Export and import OneNote notebooks